Welcome
To The Parishes of St. Felix and St. Agnes Catholic Churches
Mass Times
Sunday Mass
Saturday 4:30 pm St. Felix, Wabasha
Sunday 8:00 am St. Agnes, Kellogg
Sunday 9:30 am St. Felix, Wabasha

Daily Mass
Tuesday 8:00 am St. Felix, Wabasha
Wednesday 8:00 am St. Agnes, Kellogg
Thursday 8:00 am St. Felix, Wabasha
Friday 8:00 am (No School) or 11 am (School in Session) St. Felix, Wabasha
Reconcilation
Saturday 3:45pm St. Felix
Sunday 7:30am St. Agnes
For Reconcilation at other times, please contact Fr. Prince directly.
Office Hours
Monday-Thursday 8:00 am-3:30 pm
Friday 8:00 am-12:00 pm
Liturgical Schedule
Daily Readings
Weekly reading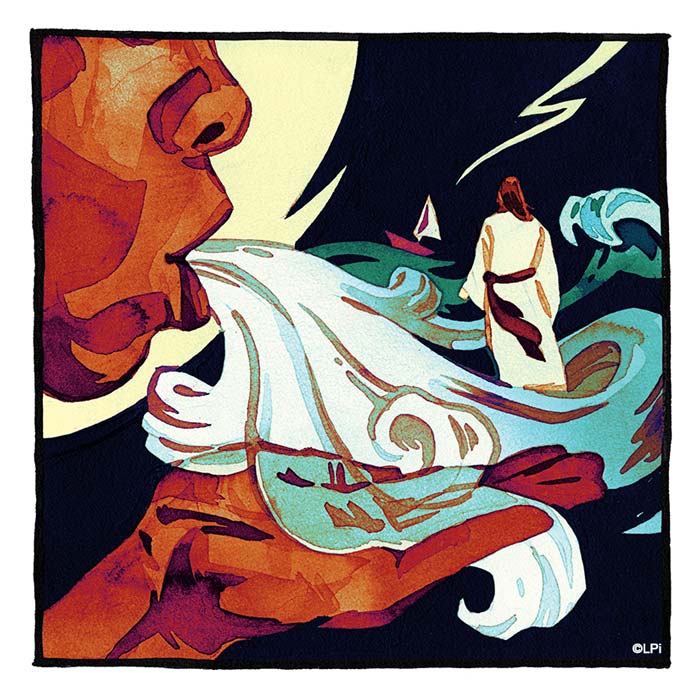 Weekly reading
Readings for the week of June 4, 2023
© Liturgical Publications Inc
Becoming a member
Are you interested in joining St. Felix or St. Agnes as a parishoner? Please click on the link below to print and complete a census form. Please return the form to the parish office.
Bishops Decree
Read the latest decrees from Bishop Quinn regarding the reinstatement of Sunday Mass obligation.
Online Giving
Eucharistic Congress 2023
Would you like to take a coach bus to Mankato on June 10, 2023, for the Eucharistic Congress?
Minnesota Coach Buses from Rochester will provide our ride. There are only 56 seats available.
The cost will be $10.00 per rider to be paid by May 1st. Please drop off your payment along with the names of the riders and their phone numbers at the Parish Office to reserve your seats. Event registration is separate please see information below to register for the event.
Click HERE for a link to the Eucharistic Congress Itinerary
Click HERE for a link to the Coach Bus Itinerary
Early Bird Registration For the Eucharistic Congress is only available to parishioners of the Diocese of Winona-Rochester.
Click HERE to register for the event
Early Registration ends March 31st
$15.00 children / $35.00 adults
Children 0-7 /Ordained and Religious Free
Regular Registration ends May 27th
$20.00 children/ $40.00 adults
Lunch options are listed for boxed lunch when you register. Other options: bring your own, or there will be offsite local food trucks and restaurants.
School
Bishop Andrew Cozzens, as Vicar of Catholic Education for the Archdiocese of St. Paul and Minneapolis, has an urgent request that he has asked us to share with every priest, parish, and school. You can watch his short video message here.
Right now legislators and Governor Walz have multiple proposals in front of them that can make real educational choices more accessible to parents and their children. Students, who urgently need access to schools that meet their unique educational needs, ask you and all people of good will to speak out now!
As a Catholic, your leadership on this issue is needed so that more people will take action.
Here are four things you can do to make an immediate impact:
Send a message to your State Representative, Senator, and Governor Walz
Encourage parents at your Catholic school to contact lawmakers
Encourage your parishioners to speak out
Find further resources here.
Thank you for taking the time to help bring better access to real educational opportunities to Minnesota kids.
Bible in a Year
In Ascension's The Catechism in a Year podcast, Fr. Mike Schmitz guides you through the entire Catechism of the Catholic Church in 365 episodes, providing explanation, insight, and encouragement along the way. With this podcast, you'll finally understand what it means to be Catholic and how the beliefs of the Catholic Faith come together.
Each 15-20 minute daily episode includes:
A guided prayer to help you enter into each episode
A reading from the Catechism of the Catholic Church
An explanation from Fr. Mike Schmitz about the reading
***Parishioners from St. Felix and St. Agnes participating in this podcast can connect once a week for a 40-minute discussion in the Holy Family Room at St. Felix on Thursday's at 7:00 PM. starting January 12th. Fr. Prince or Deacon John will lead the discussion. It will give participants an opportunity to share how it's going and what new or exciting insight you are learning. If you are interested, text or call Deacon John at 651-564-0051 or Nancy Hust at 651-764-1218.
Charles I. Passe Endowment Scholarship
THE APPLICATION DEADLINE HAS BEEN EXTENDED! ALL APPLICATIONS MUST BE RECEIVED BY 4:30 PM ON FRIDAY, JUNE 2ND.
Applications for the Charles I. Passe Endowment Scholarship will be available starting February 6th for the 2023-2024 academic year. This scholarship is open to all Parishioners of St. Felix, St. Agnes, and Immaculate Conception parishes who plan on attending a trade/technical school. Applications must be returned to the Catholic Foundation of Southern Minnesota by 4:30 pm on Friday, May 19th. Notification of awards will be made no later than July 1, 2023.
Click HERE for a link to the Parish Letter
Click HERE for a link to the Scholarship Application